Thursday, December 14th
Clubhouse 1
5:00pm - 10:00pm
Catering by Martinez
Featuring Prime Rib, Salmon or Vegetarian Lasagna with red roasted potatoes and green beans. The main course will start with a fresh green salad topped with feta cheese and balsamic dressing. For desert cheese cake with raspberry topping.
Cost for members is $40 and $45 for guests.
Band - DJ
Open Bar starts at 5:30pm
RSVP by
December 1st
NEWPORT DUNES RALLY
October 2023
By Marie "Fitz" Fitzgerald
Another Newport Dunes rally is in the rearview mirror. A total of 19 rigs with 36 people attended most of the rally, with still other members and friends joining us for the day or evening during the five days.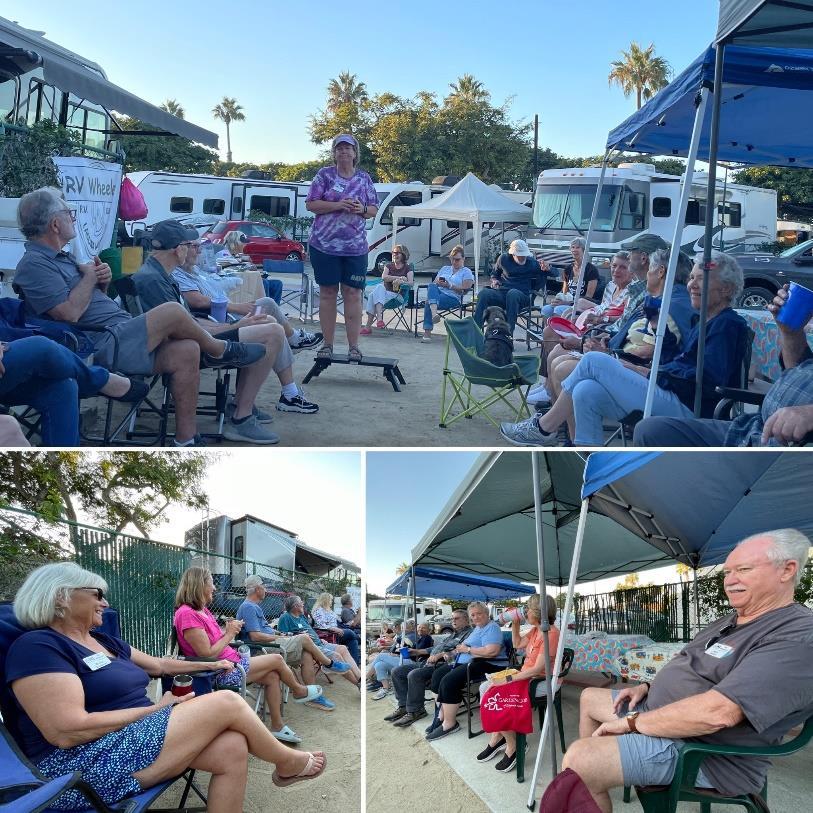 The group played bean bag baseball. A few completed jigsaw puzzles, while still others enjoyed Jenga, Mexican Train or cards.

A corn hole tournament was held with six teams entering the fray. Doug Gibson and Marie "Fitz" Fitzgerald defended their title for the third year in a row.


Not all was rosy as two of our members came down with flu-like symptoms and decided to retire home to be more comfortable. Their decision to go was mostly a measure to protect others from contracting whatever they had contracted. I commend them and thank them for having the consideration of others who may have been vulnerable.

Some folks chose to go bike riding, where one of our members fell and had an injury to his shoulder. In true RV-style, he stuck with us for the remainder of the rally, sporting a rather unique sling. It was nice that he could remain with us.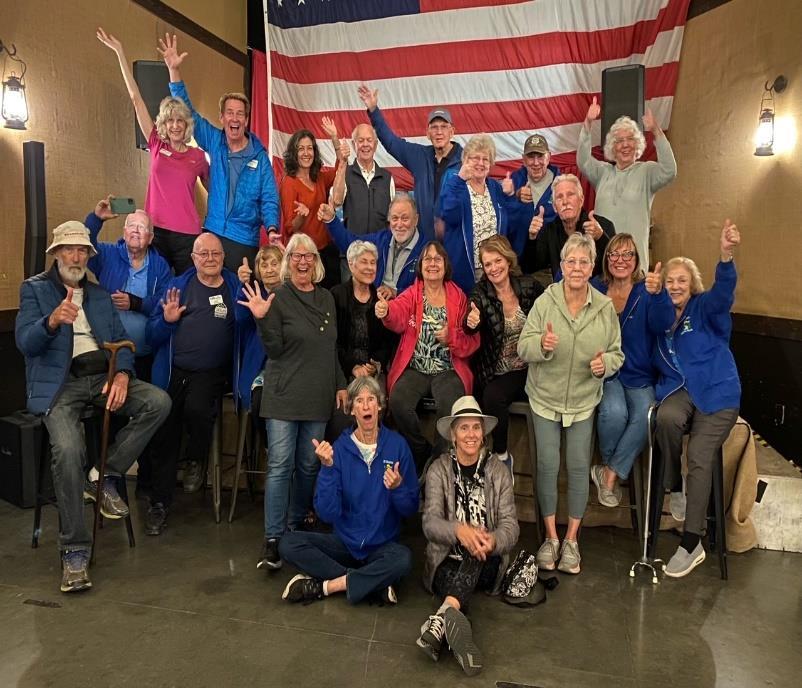 Every night we had fires and many of the campers attended until well into the night.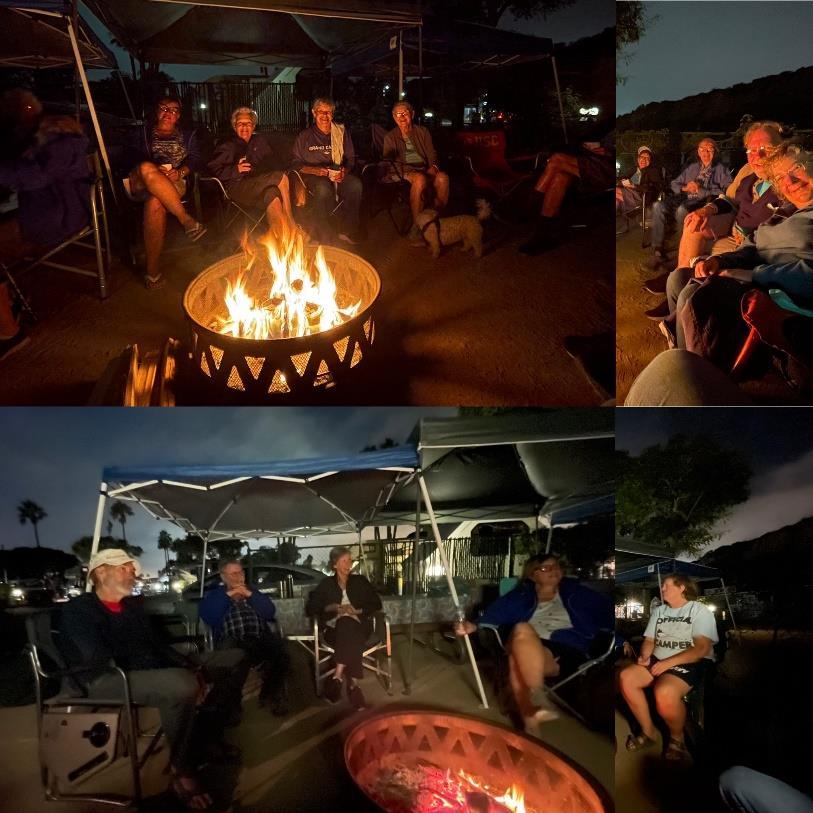 We also celebrated Pat Noonan's upcoming birthday (he can share his upcoming age with you if he wants) and we celebrated Lorrie Gibson's birthday the night before we left. All-in-all it was a good time and a good rally with GREAT weather!

It was my first time hosting a rally, but I had observed others in the past, which made it much easier than it would have been otherwise. Even so, you don't have to do one of these things alone. Roslyn Ginnis boiled 5 dozen eggs for the three breakfasts we shared. Deb Aitkens and Arnie Araujo each went shopping with me in the days before the rally. Mark Furlan single handedly made enough spaghetti sauce to handle the 40 people we had for the group dinner! Arnie Araujo, Jan Levinrad, Fred Geller, Bonnie LeLesch and Allan Olitsky were always offering to help, and their help was appreciated! Everyone pitched in and made it such a fun time!

Thank you all for attending! See you next year! Put it on your calendars . . . October 10-15, 2024.