Members on the Move
Robert and Melinda Salem
July-August 2023
Robert and Melinda Salem spent 31 days in July/August traveling to Washington state and back. The majority of their time was spent in Curtis, WA where Robert's sister and brother-in-law own 33 acres of
rural land upon which they built a house last year. Projects on "The Farm" included Robert and brother-in-law Eric building a shed for the tractor.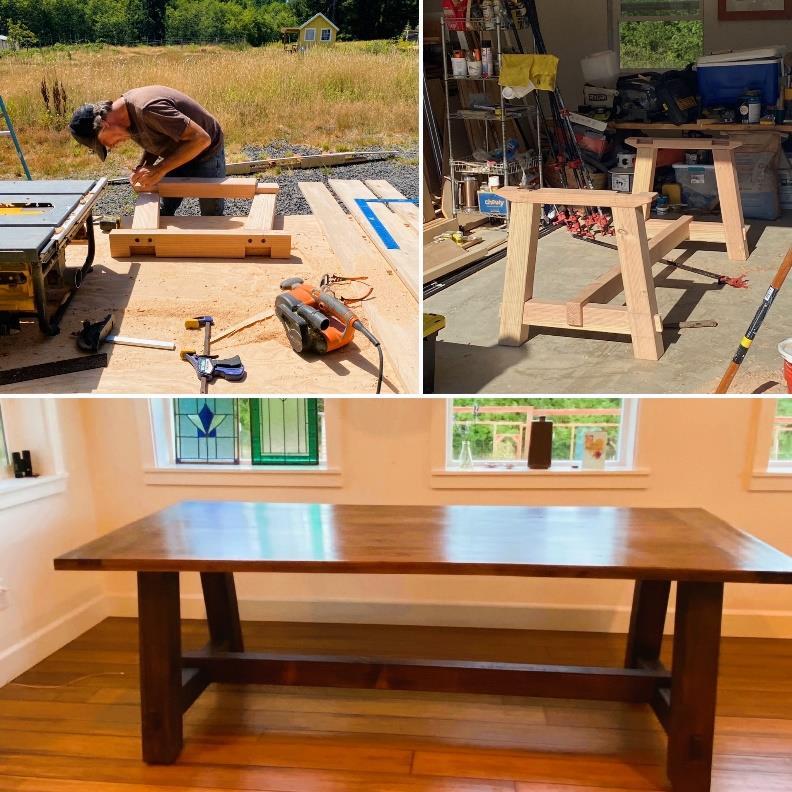 They also built a dining room table designed by Robert and used the mortise and tenon technique (no nails).
Melinda and her sister-in-law Lauren tended to the garden and surrounding
acreage, took care of the newly arrived chicks and rooster, honed their sewing skills, and experimented in the kitchen with baked goods and meals. It was a truly idyllic experience.

Along the way they visited family and friends in Eugene, OR, Portland, OR, Gig Harbor, WA and Olympia, WA.

Other outings included the Olympic Peninsula, Crater Lake, Sisters, OR, Bend, OR, wine tasting in Willamette Valley, and a few days in Morro Bay to end the road trip.

They had so much fun that a second trip is planned for October.